【香港大笑瑜伽學院】是一家非政府資助的慈善機構,無論營運及服務的資源相當緊拙。我們明白為善不一定最樂,但若然您認同【香港大笑瑜伽學院】理念,一同為社會分享正能量,歡迎捐款給我們。
您可以把捐款以現金或支票的方式直接存入機構戶口:
BEA 東亞銀行 (The Bank of East Asia):015-150-6800-7038
然後將收據,連同捐款人姓名電郵到 info@hklya.org.hk, 讓我們可以為您寄出免稅收據。支票抬頭為「Hong Kong Laughter Yoga Academy Limited」。
或按下圖在Paypal透過信用卡捐款自訂款項(請在銀碼位置自行修改捐款金額。paypal會在捐款總數中收取手續費用。)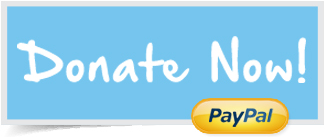 SUPPORT HKLYA  Now!
Hong Kong Laughter Yoga Academy spreads laughters, health and positivity in the community.  With your input, we promise nothing but our best to create positive influences towards building the laughing, loving and sharing community for all, and with it, carries our diverse and vibrant city of Hong Kong to a better place. We are a charity organisation and would very much love support from you, Please DONATE to HKLYA NOW! Your support will be very much appreciated.
You can directly deposit cash or cheque to the SAY YEAH bank account:
The Bank of East Asia (BEA 東亞銀行): 015-150-6800-7038
When issuing cheque, please make it payable to "Hong Kong Laughter Yoga Academy Limited" Please send the bank receipt to us with the donator's name in full to info@hklya.org.hk so that we can mail back the donation receipt to you for tax exemption purpose.
You can also click the following icon to donate via PayPal.  (You can modify the donation amount by typing directly on the default amount. Please noted that PayPal will have administration charge from the total amount of your donations via PayPal.)